The strange looking creature at the top right of the page is Lily, one of our Great Danes who is sadly no longer with us. She came to us as a Rescue Great Dane at about 5 years old, and was deaf as a post (but excellent at sign language) and with us, she achieved her AKC Canine Good Citizen certification!
Lily did love to show off those legs!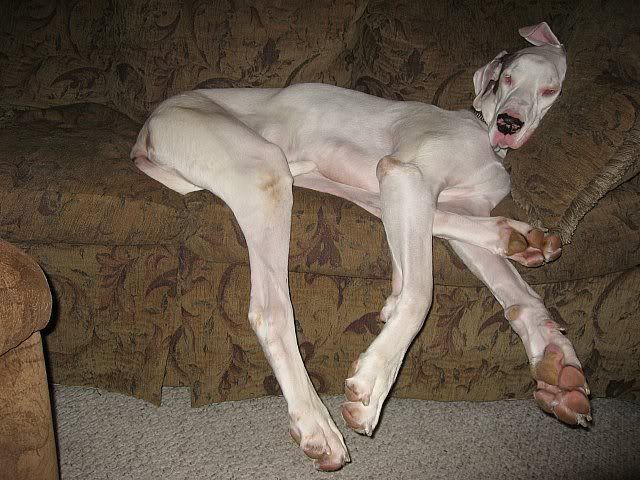 Above is our best boy Floyd, and below is our blue girl Blue, both of whom are unfortunately no longer with us.